Baringa & Premier White Suffolks
---
The White Suffolk Stud was founded in 1999 under the original prefix & Flock No 427 until 2013 when we registered the prefix Baringa- Flock 827.
Premier White Suffolks was founded in 2009 using the best of the Baringa genetics. Flock 750.
We run 350 breeding ewes supplying approx. 200 rams a year.
We aim to breed:
a heavy carcased
early maturing
structually sound white suffolks
true breed type
ASBV's to match
No expense has been spared in achieving these goals including the purchase of Detpa Grove "Breaker" in 2005 for $36,000 which was a World Record for the breed for 12 years.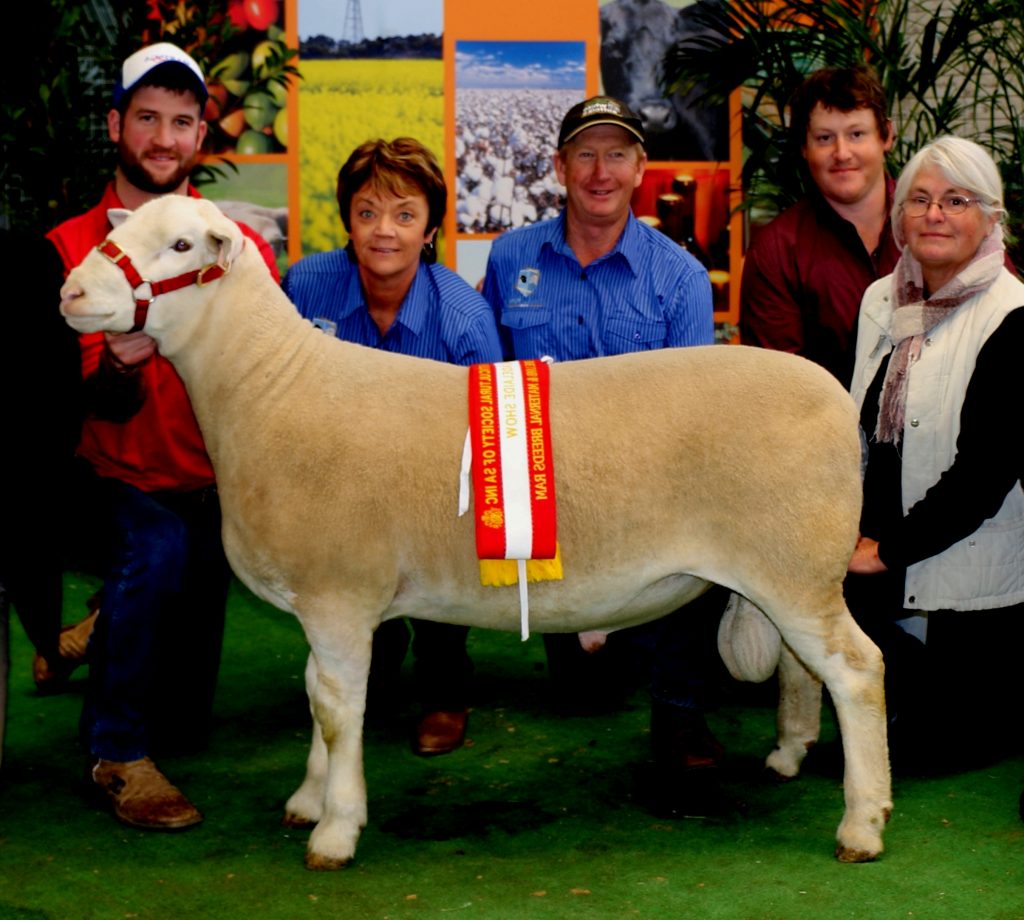 Premier "Meat Machine" 17P015
Supreme Exhibit Adelaide Royal 2018
Purchased By Ramsey Park & Redwood White Suffolk Studs for a Elite Sale Record of $43,000