At Baringa, We are focused on improving all the time.
The marjority of our joinings are to outside dogs, Making genetic gains faster.
Outside joinings for this season so far include;
Capree Storm
Claselle Toss
Boco Wonder
Tat. "Boss"
sire: Coogee "Trooper"
bitch: Backenbark "Anna II"
Lead dog at Baringa
Very Natural Type
Silent Worker
All Rounder Sire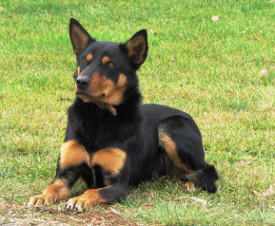 Yallaroi "Toss" 42080
sire: Capree "Boss II"
bitch: Yallaroi "Damper"
One of Australia's leading sires
Sire of 2011 Casterton Record Priced Dog $9,000
Sire of Coogee Wonder: 3-Time Henty Trial Winner, 2nd NSW & 3rd Australian Owned by Bill Luff, Cotway Kelpies
Sire of Coogee Ace, owned by Steve Condell, Condover Kelpies, & Coogee Banger, owned by Anthony Quinn, Kellerslea Kelpies
Very constant sire
Sire of many Open Trial Winners